---
How You Can Help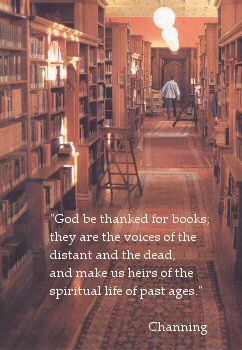 If you would like to support this website, please consider making a contribution through paypal, or by purchasing some books for the "poor scholar" behind it. The books and other things my family could use are listed on my wish list at Amazon.com, where you can buy the books and they will be sent to me. If you do not wish your name to appear on the list of contributors below, please inform me by email.
Make a contribution with paypal:

My mailing address is:

Michael Marlowe
306 Court Ave. NW
New Philadelphia, Ohio 44663
I want to thank the following people for their contributions:
Mr. Charles Hill of San Mateo, California, who contributed a reprint of Tyndale's New Testament and The Early Versions of the New Testament by Bruce Metzger.
Mr. Christopher Slaughter of Cross Lanes, West Virginia, who contributed The Bible in English by David Daniell and In the Beginning by Alister McGrath.
Mr. William Gintz of Palo Alto, California, who contributed The Orthodox Corruption of Scripture by Bart Ehrman.
Mr. Richard Opie of Watsonville, California, who contributed the MacArthur Study Bible.
Mr. Mark Andrews of Monterey, California, who contributed The Canon of the New Testament by Metzger.
Mr. and Mrs. Fred Ross of Gakona, Alaska, who contributed the 12-volume New Testament Commentary by Hendriksen and Kistemaker and the Hebrew-English Tanakh.
Mrs. Donna L. Carlaw, who contributed From the Mind of God to the Mind of Man by James Williams, and They Have a Word for It by Howard Rheingold.
Mr. Jack Isaacson of Chattanooga, Tennessee, who contributed The Letters of Paul: An Expanded Paraphrase by F.F. Bruce and Evangelicalism Divided by Iain Murray.
Mr. Hugh Flemming of Saint John, New Brunswick (Canada), who contributed The Unity of Isaiah and The Five Books of Moses by Oswald T. Allis.
Mr. Jonathan Figgers of Shaw AFB, South Carolina, who contributed The Canon of Scripture by F.F. Bruce and A Body of Divinity by Thomas Watson.
Mr. William Sawyer of Dublin, California, who contributed Reinventing Jesus by Daniel Wallace, M. James Sawyer, and J. Ed Komoszewski.
Mr. Gary Mohan of London, who contributed Jewish Marriage in Antiquity by Michael Satlow and The Theory and Practice of Translation by Eugene Nida.
---