---
The Christian Doctrine of Hell
The burden of Nineveh.

The book of the vision of Nahum the Elkoshite.

The LORD is a jealous God and avengeth;

the LORD avengeth and is full of wrath;

the LORD taketh vengeance on his adversaries,

and he reserveth wrath for his enemies.

The LORD is slow to anger, and great in power,

and will by no means clear the guilty:

the LORD hath his way in the whirlwind and storm,

and the clouds are the dust of his feet.

He rebuketh the sea, and maketh it dry,

and drieth up all the rivers:

Bashan languisheth, and Carmel,

and the flower of Lebanon languisheth.

The mountains quake at him,

and the hills melt;

and the earth is upheaved at his presence,

yea, the world, and all that dwell therein.

Who can stand before his indignation?

and who can abide in the fierceness of his anger?

his fury is poured out like fire,

and the rocks are broken asunder by him.




Introductory Articles

Hell, by R.C. Sproul. A brief introduction to the doctrine from Sproul's book Essential Truths of the Christian Faith.
Eternal Punishment, by Arthur Pink. A non-technical explanation of the traditional doctrine and its biblical basis, with responses to arguments commonly raised against it by Universalists and Annihilationists.

Sermons

Scholarly Articles
Recommended Books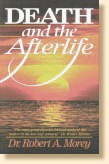 Robert A. Morey, Death and the Afterlife (Minneapolis: Bethany House, 1984). ISBN: 0871234335 (paperback edition 076422686X). "For readers seeking a scholarly, thorough discussion of the biblical doctrine of death and the afterlife, this volume will provide the answer. It is one of the most extensive and scholarly discussions of the subject which has come to the attention of this reviewer. Morey has covered a wide range of research and holds solidly to conservative orthodox theology on the reality of heaven, hell, and life after this life. The book deals with biblical terms relating to the subject, such as spirit, soul, body, Sheol, Gehenna, and eternal punishment. The second half of the book is an apologetic for the biblical teaching on the subject of death and a defense of scriptural teaching as opposed to liberal views of annihilationism and universal salvation. Comprehensive indexes and an extensive bibliography support the conclusions of the author." --J. F. Walvoord.
William G. Shedd, The Doctrine of Endless Punishment (Carlisle: Banner of Truth, 1986). ISBN: 0851517544. Reprint of the orignal edition of 1885. "The rejection of the doctrine of Endless Punishment cuts the ground from under the gospel. Salvation supposes a prior damnation. He who denies that he deserves eternal death cannot be saved from it so long as he persists in his denial. If his denial is the truth, he needs no salvation. If his denial is an error, the error prevents penitence for sin, and this prevents pardon. No error, consequently, is more fatal than that of Universalism. It blots out the attribute of retributive justice; transmutes sin into misfortune, instead of guilt; turns all suffering into chastisement; converts the atonement work of Christ into moral influence; and makes it a debt due to man, instead of an unmerited boon from God. No teaching is more radical and revolutionizing, in its influence upon the Christian system. The attempt to retain the evangelical theology in connection with it is futile."
John H. Gerstner, Repent or Perish: With a Special Reference to the Conservative Attack on Hell (Ligonier, Pennsylvania: Soli Deo Gloria Publications, 1990). ISBN: 187761114X.
John Blanchard, Whatever Happened to Hell? (Darlington, United Kingdom: Evangelical Press, 1993). ISBN: 0852343035.
Robert A. Peterson, Hell on Trial: The Case for Eternal Punishment (Phillipsburg, NJ: Presbyterian and Reformed Press, 1995). ISBN: 0875523722.
Christopher W. Morgan and Robert A. Peterson, eds., Hell Under Fire : Modern Scholarship Reinvents Eternal Punishment (Grand Rapids: Zondervan, 2004). ISBN: 0310240417. Contributors include Douglas J. Moo, J.I. Packer, Gregory K. Beale, Daniel I. Block, Sinclair B. Ferguson, R. Albert Mohler, and Robert Yarbrough.
Stewart D.F. Salmond, The Christian Doctrine of Immortality (Edinburgh: T. & T. Clark, 1895, 2nd ed. 1896, 3rd ed. 1897, 4th ed. 1901, 5th ed. 1903).
---