---
Bible Research

at www.bible-researcher.com is a free educational site for students of the Bible.
About the Editor, Michael Marlowe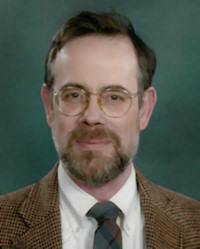 As the editor of this site I will give some information about myself here for anyone who should care to know about me.
I live in Northeast Ohio. I was raised in a Lutheran church, but while I was at college I joined a conservative Baptist church, where I began to lead a weekly Bible study. After I got my bachelor's degree in English Literature I decided to get some formal training in Biblical Studies, and so I entered the Master of Arts program at the closest seminary, Pittsburgh Theological Seminary. I concentrated in the biblical languages, and received the MA degree in 1994. Afterwards I returned to my home town, and there I have led Bible studies and taught classes on the history of the Bible in various churches. I am now fifty-three years old, married, with three children. I work as a free-lance writer and editor.
Concerning the Bible, I believe that it is the inerrant, living and powerful word of God. God has used it to inspire and strengthen me for many years now, and it means everything to me. Over the years I have given much of my time and energy to studying it and helping others to understand and believe it.
Theologically I am conservative and Reformed. I consider the Westminster Confession of Faith to be an accurate summary of Biblical theology.
I created this website in order to publish some material that I thought would be helpful to students of the Bible. Much of the material on the site was either written or edited by me in the past few years. I have also added a few articles by reliable scholars, most of them in the public domain and others by permission. For a complete record of additions and changes to the site, see the Site History.
My purpose in putting all this material online is simply to make it available to my fellow-learners at church and to whoever wants it, for the benefit of the body of Christ. I only require that it not be used for any commercial purpose, or uploaded to another website without my permission. I want to retain the ability to edit my own material. If anyone should have a suggestion or question for me in regard to this site, I will gladly respond. Please click here for information on how to contact me. If you would like to know how you can help support this internet ministry click here.
"For Ezra had set his heart to study the law of the Lord, and to practice it, and to teach its statutes and ordinances in Israel." (Ezra 7:10)
Website Design
The pages of this site are formatted in Extensible HyperText Markup Language (XHTML 1.0) with Cascading Style Sheets. I formatted the pages from scratch using the Windows notepad. The pages are designed to be viewed in any browser which complies with the official XHTML and CSS standards of the World Wide Web Consortium, and they may be viewed in any screen dimension or text size.
---